About BeSportive.Kiwi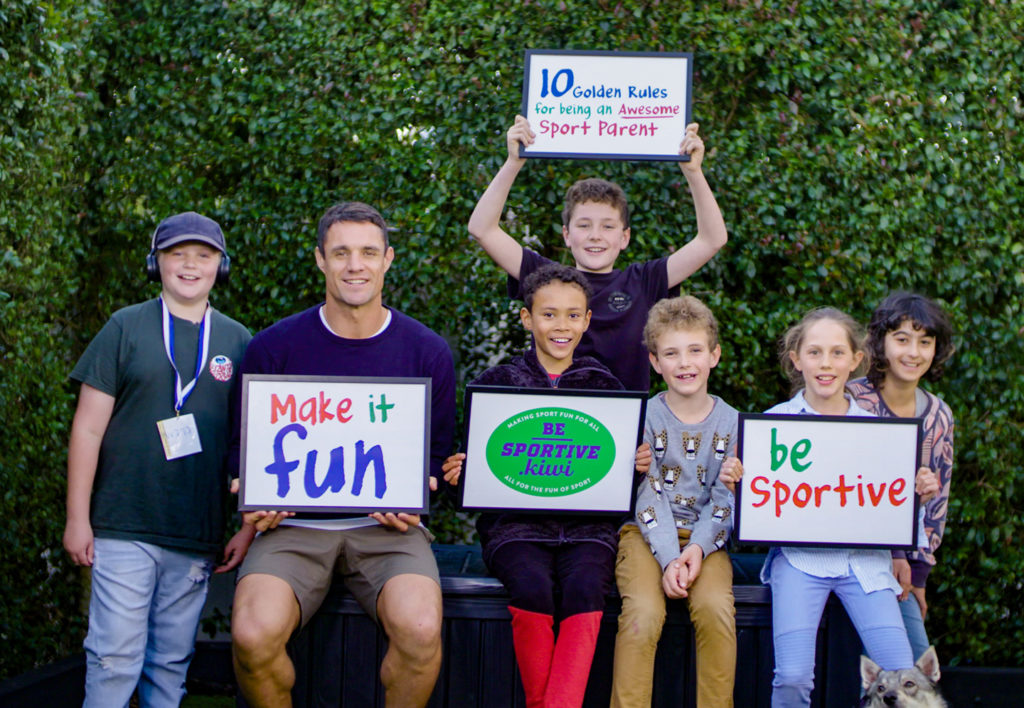 The BeSportive.kiwi movement was launched in 2020 – featuring Dan Carter and the kids from Arahoe Primary School, Auckland.

Purpose
To enrich our youth sport culture through educating parents, coaches and schools – while inspiring young athletes to become better people and better athletes through playing and being involved in sport. For life.
So we decided to kick off the BeSportive.Kiwi movement with a campaign aimed at helping sport parents create a better environment for our young athletes.
Sadly, we're too well aware of the devastating impact of poor parent behaviour in our youth sport environment. From those crazed sideline bullies, to those who live vicariously through their kids and even those who also attach their own self-esteem to how their kids perform.
While hopefully this movement can curb that extreme poor behaviour, BeSportive.Kiwi is for the vast majority of sport parents and coaches who just need some helpful advice (with a bit of 'corrective behaviour' along the way!) to better navigate our young athletes through their rollercoaster youth sport journey – and foster a lifetime love of playing sport.
While at the same time too, we want to inspire our young athletes and provide them with perfect balance for their personal development and enjoyment of sport. For life.
Sign up to our email newsletter to be notified of new BeSportive.Kiwi content. Meanwhile, also check our Facebook and Instagram pages to join the youth sport conversation. And while you're there – by all means contribute with ways to make our youth sport environment a better place for our young athletes. 
We're also really keen to collaborate with like-minded companies, brands, sports organisations and schools who would like to work with us to help grow the BeSportive.Kiwi movement.
For those interested please get in touch at:
hello@besportive.kiwi